Hot Embossing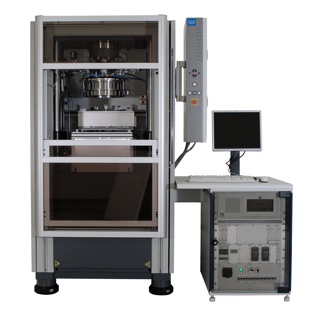 The MNX offers the most advanced hot embossing technology capabilites in the industry. (see process details here).
Hot embossing can be used to produce high-aspect ratio polymer parts using large substrates, offering the possibility of manufacturing in quantity at very low cost per part. The Jenoptics Hex-03 machine allows for substrates up to 150mm, and with force up to 200kN and temperatures as high as 500 degrees C.
Whatever your embossing requirements are, the MNX can help. Please contact us to talk about your requirements. Send email to engineering@mems-exchange.org or call us at 703-262-5368.